September 2022 Business of the Month
CPR Training Centers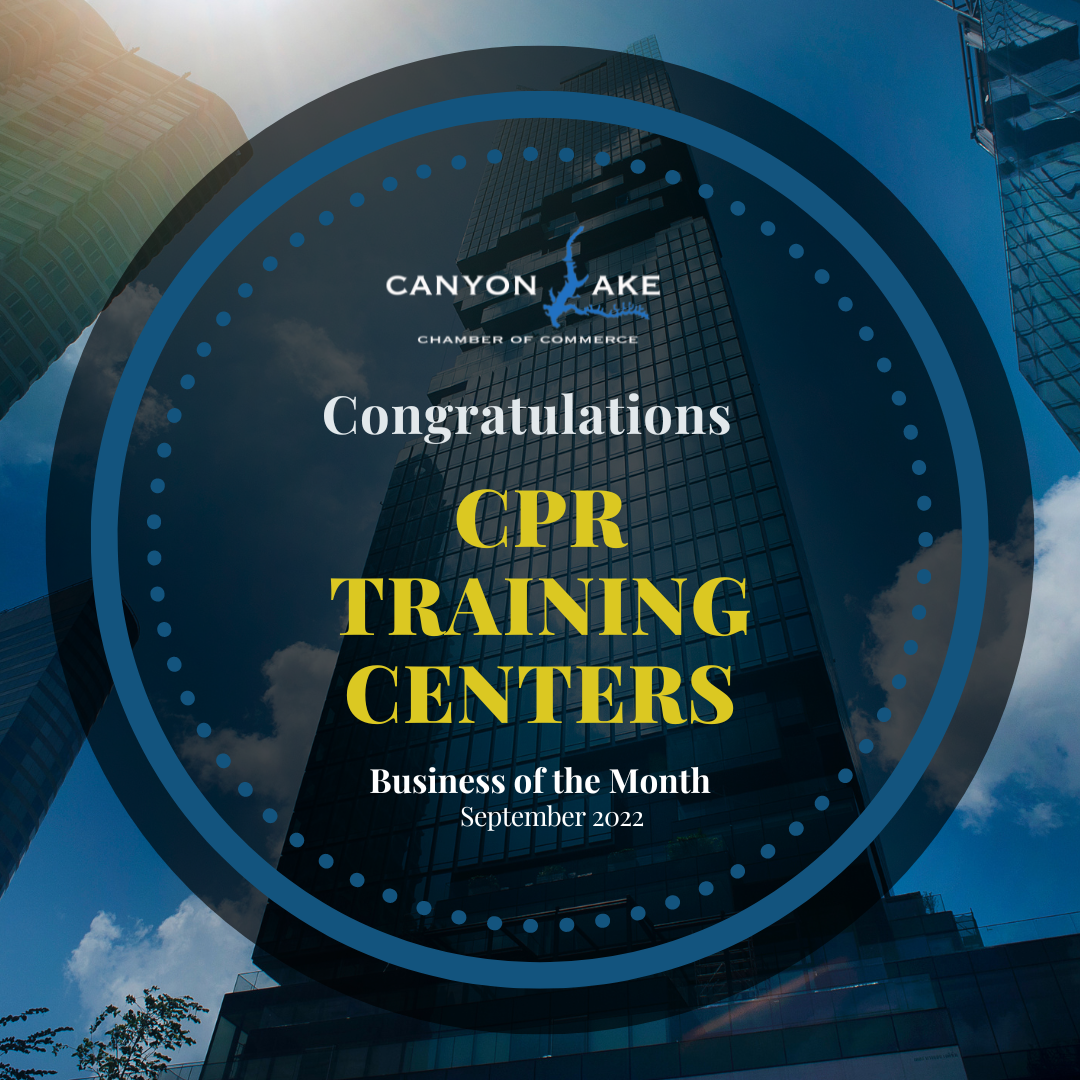 CPR Training Centers was selected by the Canyon Lake Chamber of Commerce Board of Directors as the September 2022 Business of the Month.
The Director's unanimously agreed that they were selected because of their support of both Chamber Member and Chamber Community Events such as 2021 – Parade of Frights, 2022 – Parade of Frights, 2022 – Born to Yell Bingo.

Congratulations CPR Training Centers. Thank you for being a part of the Chamber Family and giving back to our business community.