Business of the Month
How Can My Business Qualify?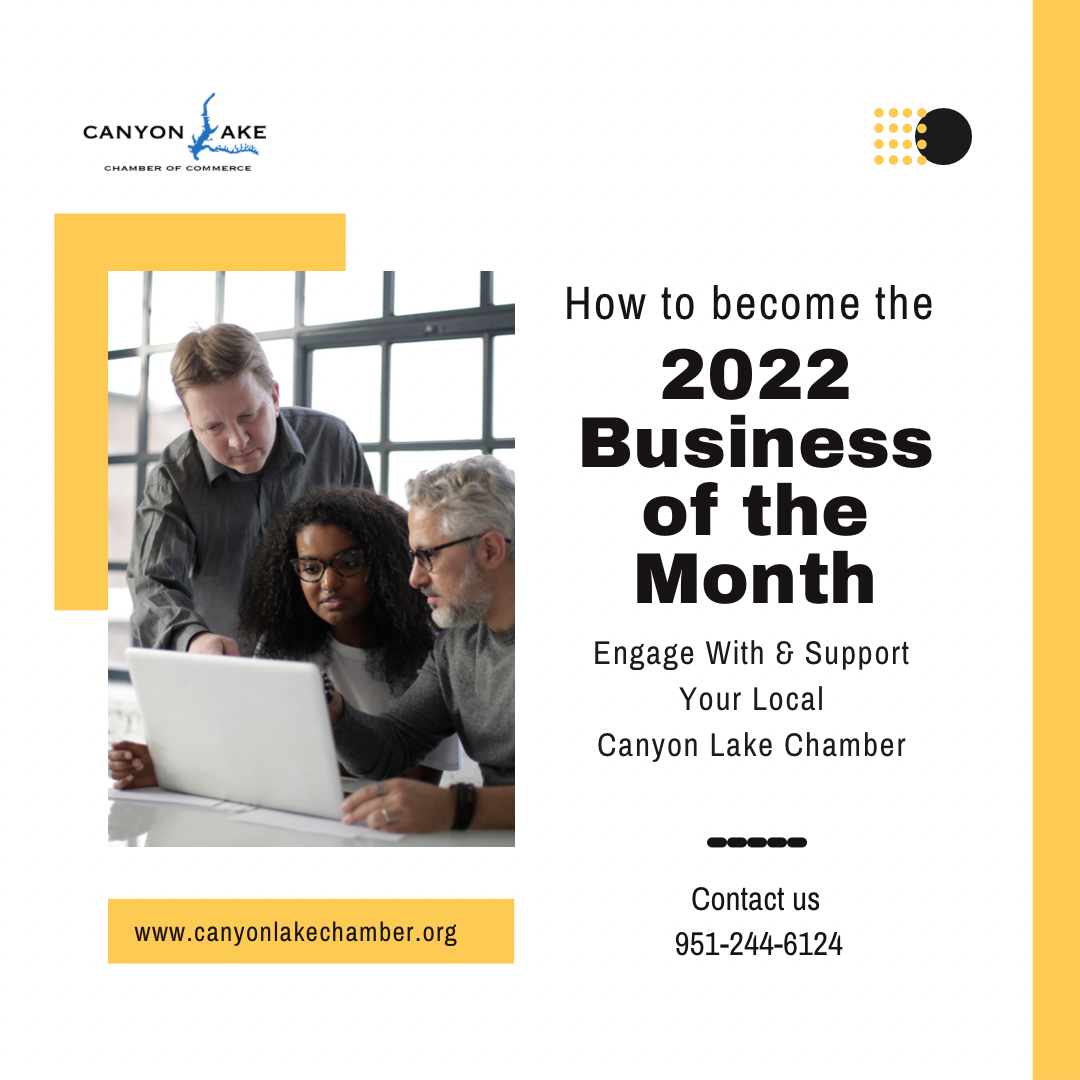 📣Want to be recognized by your community and local Chamber as a 2022 Business of the Month?

Here's how to qualify to be selected:


✅Chamber Involvement:

🔹Member in Good Standing

🔸Acts as a Chamber Advocate; a Chamber Advocate is a member who publicly supports or recommends the Canyon Lake Chamber of Commerce including the benefits of belonging to the Chamber to others within the community. An advocate generates positive exposure and raises awareness for the Chamber through digital media or offline channels. An advocate epresents the best interests of the Chamber.

🔹Sponsors Chamber events and / or makes donations to the Chamber.

🔸Volunteers at Chamber events

🔹Attends Chamber community and member events.


✅Community Involvement:

🔸Represents the Chamber at Community events.

🔹Volunteers on behalf of the Chamber at community events

👋 Contact the Chamber if you have any questions and are interested in qualifying to be one of our Businesses of the Month in 2022 at canyonlakechamber@outlook.com!