August 2022 Business of the Month
Hoffman's Painting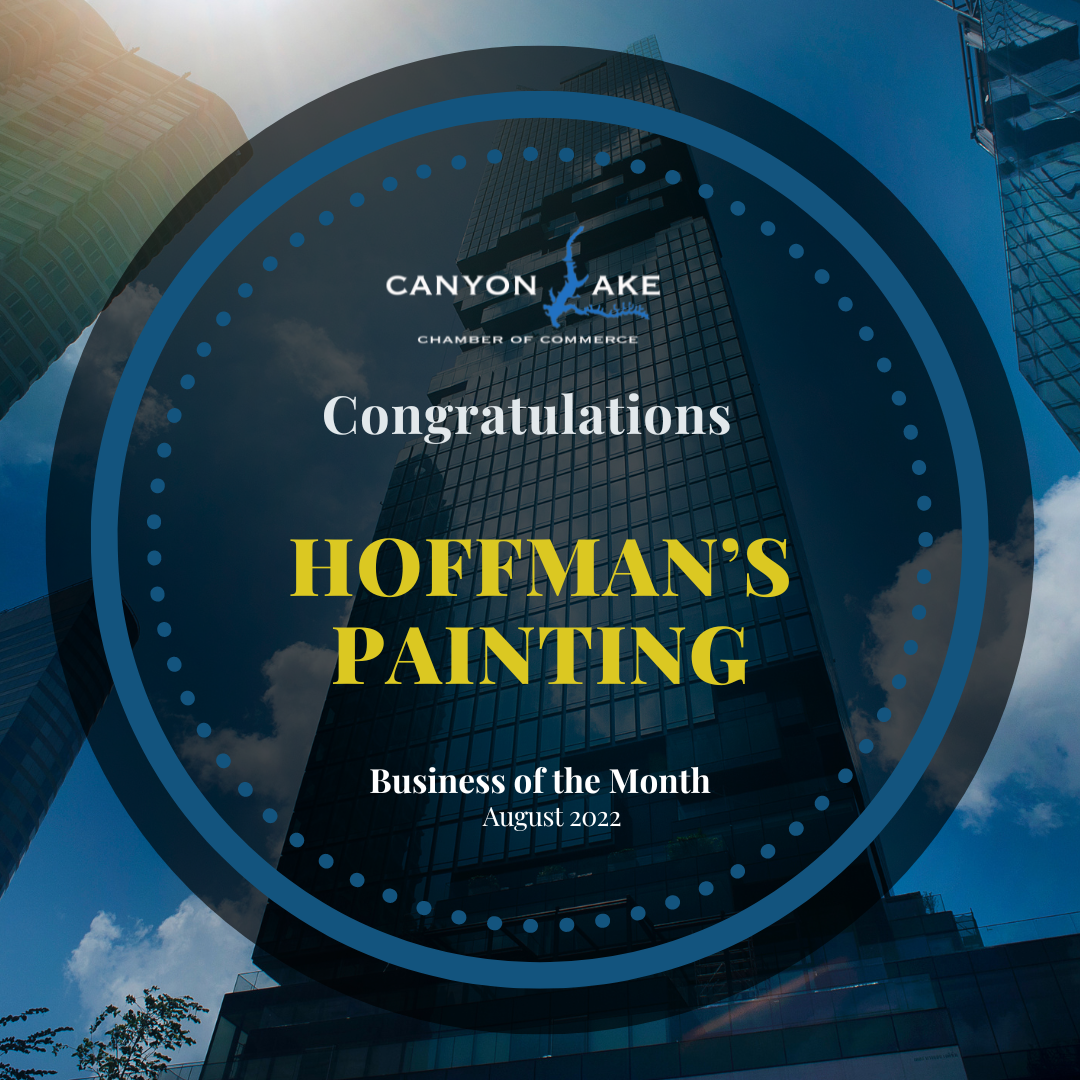 Hoffman's Painting was selected by the Canyon Lake Chamber of Commerce Board of Directors as the August 2022 Business of the Month.
Hoffman's Painting was selected due to their support of both Chamber Member and Chamber Community Events such as 2022 Speed Networking and the upcoming Business Bingo.
When we asked what some future goals for Hoffman's Painting were, they responded and said, "The number one goal of Hoffman's Painting is happy customers! We would love to grow into the biggest painting contractor in the Inland Empire and by providing quality work with happy customers we believe we can do just that."
The owner of Hoffman's Painting stated,"I love being a part of the Chamber and being connected to so many other like minded business people who all have the best interest of everyone in this community that means so much to my family and I. I believe we all share the same goal of bettering the community. My favorite thing about being a business owner in our community is all the support I receive. I have built a lot of great relationships over the years from working within the community. I love working so close to home and enjoy seeing my clients at all the local events."
Congratulations Hoffman's Painting. Thank you for being a part of the Chamber Family and giving back to our business community.